A Boardroom Perspective: Our Experience at the Inc. 5000 Conference & Gala
Author: Martin Rowinski, CEO of Boardsi

In the world of business, there are conferences, and then there are conferences that leave an indelible mark. The Inc. 5000 Conference & Gala undoubtedly falls into the latter category. As the CEO of Boardsi, a company dedicated to connecting exceptional talent with organizations seeking to elevate their boards, I had the privilege of attending this remarkable event alongside my colleague, Daniel Henry, the COO at Boardsi.

A Swing and a Chill: Inc. 5000 Golf Tournament

Before diving into the heart of the conference, let me set the stage with a personal note. I have a passion for golf, and when the opportunity arose to join the Inc. 5000 Golf Tournament at the TPC San Antonio Golf Course, I couldn't resist. The TPC San Antonio is famous for hosting the Valero Texas Open, and I was excited to take a swing on this renowned course. However, there's a twist in this tale – the day before the tournament, a cold front swept over San Antonio, turning the event into a chilly challenge. But as they say, adversity only adds to the adventure. I eventually warmed up and thoroughly enjoyed the last five holes. It was not just about golf; it was also about meeting fellow Inc. 5000 winners and hearing their inspiring stories.

Networking Extravaganza: Welcome Reception and More

After the golf tournament, it was off to the Kick-Off Welcome reception, followed by the Capital One business customer reception. These initial gatherings set the tone for what was to come – a remarkable opportunity to connect with fellow entrepreneurs, share experiences, and build valuable relationships.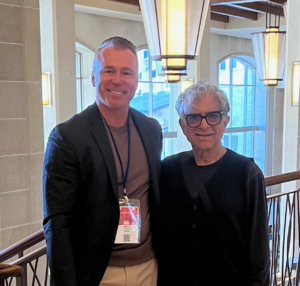 Day 2: A Journey of Insights

Day 2 kicked off with a hearty breakfast, followed by a warm welcome message from Scott Omelianuk, Editor-in-chief of Inc. Business Media. Then came a highlight of the conference – an engaging interview with Deepak Chopra, the founder of The Chopra Foundation. The discussion titled "The Future of Mental and Physical Health for Entrepreneurs: Preserving Your Long-Term Well-Being" struck a chord with everyone present. Deepak Chopra shared his formula for successful leadership, an acronym we can all remember: LEADERS.

L: Look and listen.
E: Emotional intelligence.
A: Awareness.
D: Dream and do.
E: Empowerment.
R: Responsibility.
S: Synchronicity.


It was not just insightful but also inspiring to hear his perspective on leadership. To meet Deepak Chopra in person afterward was an absolute pleasure.

Stories of Resilience: Alli Webb's Journey

The next significant moment was Alli Webb's session, titled "THE MESSY AND BEAUTIFUL FUTURE: HOW I SOLD MY BUSINESS FOR MILLIONS BUT ALMOST LOST MYSELF." Alli Webb, a New York Times bestselling author and founder of Drybar, shared her remarkable journey and the realization that true leadership sometimes requires vulnerability and letting go.

Kind Leadership: Daniel Lubetzky's Insights

Another pivotal moment was the session on "THE FUTURE OF KIND (NOT NICE) LEADERSHIP" by Daniel Lubetzky, founder of Kind Snacks and Camino Partners. Lubetzky explained why social purpose can be a great addition to a company but can't be everything. It was a reminder that success is not just about profits; it's about purpose and making a positive impact.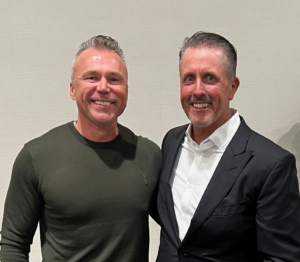 Networking Extravaganza: Building Connections

As the conference unfolded, a plethora of remarkable speakers delivered invaluable insights. Yet, one aspect stood out prominently—the networking opportunity. In a vast sea of entrepreneurs, connections were forged, and it felt as though destiny had brought us together. However, what made this experience even more special was reconnecting with some of our valued Boardsi clients.

Among the attendees were companies that we've assisted in recruiting board members, and it was truly gratifying to see them now among the esteemed Inc. 5000 list. These companies not only succeeded but also generously praised our services in their Boardsi reviews. Their testimonials underscore the impact of our work and the value we bring to the boardroom.

Moreover, we had the privilege of meeting executives who are part of our Elite Executive Boardsi network. While some have already secured board seats, others are patiently waiting for the right opportunity. Their feedback has been overwhelmingly positive, emphasizing the quality of service they receive and their understanding of the time and patience required to secure the ideal board position.

These encounters were more than just chance meetings; they were a testament to the connections, collaborations, and successes that Boardsi facilitates. We take immense pride in being a catalyst for growth, both for companies and for the talented executives seeking impactful board roles.

As we reflect on our experience at the Inc. 5000 Conference & Gala, these connections and the trust placed in us are a source of motivation to continue our mission of connecting exceptional talent with organizations to elevate boardrooms, foster innovation, and drive success.

Day 3: A Strong Finish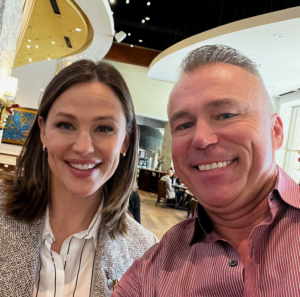 On the final day, Main Stage sessions continued, and one notable moment was "YOUR NEXT MOVE: DISRUPTION FOR A HEALTHIER FUTURE – IMPROVING AND EXPANDING NUTRITIOUS OPTIONS FOR ALL AGES" featuring Jennifer Garner, co-founder and chief brand officer of Once Upon a Farm, and John Foraker, co-founder and CEO of Once Upon a Farm. Their discussion, moderated by Beatrice Dixon, co-founder and CEO of The Honey Pot Company, emphasized the importance of mission-driven entrepreneurship. Jennifer Garner's insights into the challenges of scaling a company while staying true to its mission resonated deeply with me. Her message reinforced something I often talk about – the significance of a clear and noble mission.

A Night to Remember: Gala and Red Carpet
It was time for another Inc. 5000 Conference party, Inc. interviews on the red carpet, and a visit to the Inc. Masters booth. Meeting the people I had been working with for months felt like a reunion of old friends. The last dinner and Gala were the perfect occasions to dress up in a tuxedo and celebrate our success. Walking the red carpet among so many other Inc. 5000 winners was a moment of pride and camaraderie.
A Conference to Remember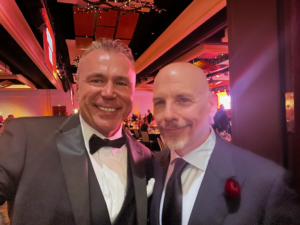 We attended numerous conferences, and for someone like me who lives in Las Vegas, that's saying something. But I can genuinely say that the Inc. 5000 Conference & Gala was one of the best. It wasn't just well-organized; it was meaningful. From networking opportunities to partnership building, from gaining valuable insights to having a great time at the Gala – it had it all.

To my fellow entrepreneurs who made the Inc. 5000 list but didn't attend the event, I highly recommend you make it next year. As we celebrate Boardsi's ranking at #640 on the Inc. 5000 list, and while sharing this Boardsi review of the event from our perspective, I raise a toast to a five-star event – the Inc. 5000 Conference & Gala. May 2024 be a year of remarkable boardroom success for all of us. Here's to our journeys and to shaping the future together.