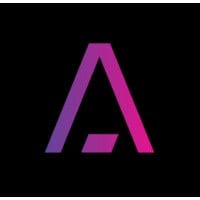 Akava is a technology transformation consultancy based in Silicon Valley delivering delightful digital-native cloud, web and mobile products that massively scale as well as enterprise cloud and devops transformation solutions. Akava helps Fortune 1000s and startups ideate, architect, design and build bespoke solutions leveraging modern open-source tools, technologies and platforms. The team is composed of product-oriented software artisans, design savants and product strategists who are passionate about delivering superior outcomes while providing a white-glove customer experience Akava is Minority owned Business Enterprise (MBE) and firmly committed to diversity and inclusion. We pride ourselves in partnering with the best and brightest from around the world to bring our client's thoughtful solutions.

Objective: Akava's Quest for Strategic Investment Partnerships
Brandon Durbin, the visionary Founder and CEO of Akava, approached Boardsi with a clear mandate: to identify and connect with potential investment partners who could fuel Akava's growth and innovation journey. The ideal partners were delineated into two distinct categories:
Venture Capitalists (VCs): The focus was on engaging with a general or solo partner who has experience in managing and investing from a fund ranging between $20M to $80M. The prospective VC should have a track record of investing in tech or tech-powered companies based in North America.
Private Equity (PE) Professionals: The search was tailored towards a Managing Director or Managing Partner, either current or past, who either owns a Private Equity Group (PEG) or is affiliated with a small to medium-sized PEG. The ideal PE partner would typically be involved in acquisitions with check sizes ranging from $5M to $90M, operating from a fund size of $100M to $500M. Their investment inclination should be towards companies with a robust tech foundation or those that operate as tech entities.
The objective of this case study is to delve into the strategies employed by Boardsi to meet Akava's specific requirements and the outcomes of this targeted search.
Solution: Akava's Strategic Partnership with Boardsi
In response to Akava's distinct requirements, Boardsi embarked on a meticulous and targeted search process. Leveraging its vast network and expertise in executive recruitment, Boardsi presented a curated list of potential executives who aligned with Akava's vision and investment criteria.
While the recruitment process for various positions remains ongoing, a significant milestone was achieved with the successful onboarding of Gillian Francis as an Advisory Board Member. This strategic addition marks a pivotal step in Akava's journey, bringing in a wealth of experience and insights to the table.
Gillian's appointment is a testament to Boardsi's commitment to understanding client needs and facilitating connections that drive mutual growth. As Akava and Gillian embark on this collaborative journey, Boardsi extends its heartfelt congratulations and best wishes for monumental successes in the future.