Boardsi was listed as one of the 50 Most Influential Companies of the Year 2021 by CIO Bulletin!
Click here to read the article.
Click here to view the listing.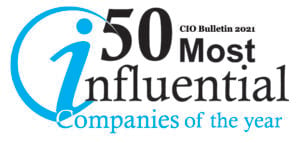 Boardsi is the Best Platform for Executives In Search of Board Positions
Boardsi is a modern recruiting company providing executives with exclusive board of director and board of advisor positions, and connecting companies with top talent. Through their advanced technology, human connection and private network, they help revolutionize businesses and grow careers. Boardsi strives to be the leader in the recruiting industry and the go-to company for all the executive hiring needs. The company works with executives and businesses across the globe and across all industries.
Boardsi was founded by four partners who each have a passion for helping executives and businesses grow and succeed. "I've always been passionate about advising businesses and stepping in to help when challenges arise," said Boardsi CEO and Co-Founder Martin Rowinski. "This is also why it is imperative that companies have diverse boards." Boardsi was built around the belief that all workplaces and boards must have diversity. "Having a diverse board of directors or board of advisors is crucial when it comes to decision making," said Martin Rowinski. "It is important to us that we work with companies who are looking to structure diverse boards."
"As the Founder of a fast growing start-up, time is a limited resource and trusted advice priceless.
"A win for Boardsi is when board seats are filled and executives are excelling in their careers."
Boardsi was recommended to us during our seed raise. The Boardsi team has been an invaluable counsel and presented us with great caliber advisors to support our operational advisory board. I was thoroughly impressed by the expertise, experience and network of every candidate interviewed," testified Katja Kempe CEO and Founder of Viveka. "They allowed for a seamless process, went over and beyond to find the right candidates and were an overall joy to work with. I highly recommend Boardsi to any company seeking to expand their Advisory Board or Board of Directors."
The company is always looking for ways to give back specifically to organizations who share the same beliefs and provide equal opportunities for women no matter their race or color. Recently, Boardsi became a sponsor of two premier women's soccer teams whose missions both revolve around providing opportunities for women to gain leadership experience and provide them with the highest opportunities.
Evolving With the Times
When the pandemic first hit, the company experienced a significant slowdown in business within the first two months. The executive leadership team was unsure of what was going to happen and how business in general would move forward. After a few months of adjustments, Boardsi and the companies they recruit for realized that a majority (if not all) of their work could be done remotely. This opened even more doors for Boardsi. Companies they recruit for began to hire board members from all over the world, which ended up boosting business growth for Boardsi. Companies that Boardsi recruits for significantly benefited from remote work because they were introduced to more talent since positions were no longer location specific.
A win for Boardsi is when board seats are filled and executives are excelling in their careers. "Watching companies succeed and playing a role in that reminds us why what we do is so important," said Boardsi COO and Co-Founder Daniel Henry. "We measure our success based on the success of the companies we work with."
Within the next few years, Boardsi expects to see exponential growth as more and more companies become familiar with their mission and what they do. The company is currently building out a new platform with new AI for their members along with educational resources to enrich their network and grow their services.
The Leader
Daniel Henry is the Chief Operating Officer and Co-Founder of Boardsi with more than 22+ years of leadership and sales experience. He specializes in lead generation, sales and operations, and is an expert at connecting with companies who are in need of a board of directors or board of advisors.
"Watching companies succeed and playing a role in that reminds us why what we do is so important."