Boardsi CEO and Co-Founder Martin Rowinski was listed as one of the 10 Best CEO's to Watch by CIO Bulletin! Congrats Martin!
Click here to read the article.
Click here to view the listing.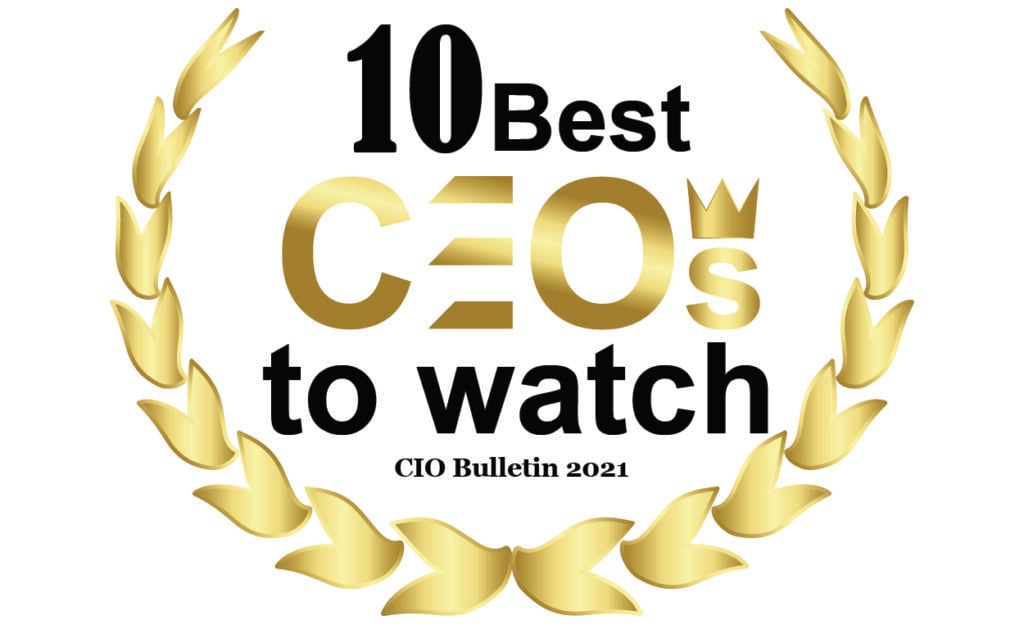 Boardsi: A modern recruiting company providing executives with advisory positions and companies with top talent
Companies attempting to compete in an increasingly global marketplace face challenges unheard of in years past. The pressure to expand globally to reap the economic rewards of globalization puts many organizations in jeopardy. We introduce you to Boardsi, if your business is having a tough time making decisions, Boardsi is here for you. Whether you need to build board of directors or board of advisors, hire a top-level executive, or are looking for funding, Boardsi is all you need! The firm has thousands of connections who have the experience and accolades that will help you grow your business and achieve your goals.
Here we move on to talk to Martin Rowinski, CEO and Co-Founder of Boardsi
Q. A major reason for the complexity in recruitment event is the constant changing of requirements. Do you have solid process and line of communication to ensure that the outcomes align with expectations and requirements?
Boardsi has hundreds of board of advisors and board of director opportunities available across all industries. Each opportunity has different requirements, which causes each executive search and matching process to differ. To ensure the recruiting process runs smoothly and efficiently, Boardsi works closely with each company to get a deep understanding into what they are looking for and what requirements are needed to ensure Boardsi finds an executive that will directly benefit the company. We do this by completing an introductory call followed up with an onboarding questionnaire to better understand all hiring needs. From there, qualified candidates are matched to the available position(s) and are presented to the company. We also assist in the interview process all the way through the final hire. Boardsi has found this process to be a proven success for all recruiting needs.
Q. As the COVID-19 pandemic sweeps across the globe, recruitment companies have undoubtedly felt its impact. As a CEO, how are you dealing with the percussion from COVID?
At the beginning of the COVID-19 pandemic, Boardsi noticed a slowdown in business. Once companies came to the realization that remote work could efficiently be completed from any location, business picked back up for Boardsi like never before. We saw a huge boom in clients wanting to hire executives for board positions from all over the world, which expanded the talent search significantly. We also received an influx of executives wanting to join the Boardsi platform to find advisor roles to help advise companies during these difficult and unexpected times.
Q. What are the compelling reasons you believe you are a "Top Company to Watch?"
Boardsi is renowned for putting a modern twist on traditional recruiting. While we use a great deal of human connection, the advanced technology on the backend of the Boardsi platform to help with matching executives and companies is extremely unique. The company is also weeks away from releasing an updated version of their platform with new features and technology that no other recruiting company is utilizing today.
Boardsi also focuses on working with companies to hire more diverse executives and women. The company highlights the importance of having a diverse boardroom and the need for more board seats for women executives when bringing on new clients.
Q. What is your key differentiating points/factors that set your company apart and contribute to your success?
What sets Boardsi apart from other recruiting companies is the AI technology mixed with human connection that is used and the amount of available opportunities on our platform. We are continuously looking for innovative ways to improve the Boardsi platform to help clients succeed. Boardsi's success is measured on filling board seats for companies and landing executives with paid board positions.
 Q. Why is it crucial that every company has a diverse board?
A value that Boardsi was founded on is diversity. We work to ensure diverse candidates are landing board positions and companies are looking to build their boards around diversity. This is crucial for companies because structuring a diverse board of advisors or board of directors brings more perspectives, experiences and backgrounds to the table that could (and does) significantly benefit the company, and their growth and success.
Q. How would you describe your leadership style? And which supporting skills do you think are most important when it comes to leadership?
As CEO and Co-Founder of Boardsi, I am a hands-on leader who is always looking to help my employees and clients grow. Being transparent is where I have found success in my leadership roles: it builds trust among employees and builds strong, trustworthy relationships while creating an open door environment. Ultimately, I believe being a transparent leader creates a solution-driven and creative company.
Q. What does the future hold for your company and its customers? Are exciting things on the way?
We are just weeks away from releasing our new Boardsi platform. The Boardsi development team has been working on a new technology that is designed to improve the customer experience while also rolling out new features customers can use throughout the recruiting process.
I am also releasing a new book that highlights the passion behind creating Boardsi and dives deep into the importance of having diversity in boardrooms, proven strategies to help companies and executives grow, and shares inspiring personal stories. The book will be available for purchase at Walmart, Barnes & Noble and on Amazon this August. Learn more about the book at corporatematchmakerbook.com.
Meet the power house of Boardsi
Martin Rowinski is a technology executive with more than 25 years of leadership experience. Martin has served as CTO and specializes in developing and implementing strategic processes, deploying new products to streamline services, and improving growth in lead generation and sales in the fields of recruiting, finance, technology, marketing and mortgage lending. Martin is currently CEO and Co-Founder of Boardsi, and Author of The Corporate Matchmaker: Creating A Robust Board Room.
"If you're looking for professional advice that is in line with your organization's objectives, Boardsi can find the right match to suit your business needs."